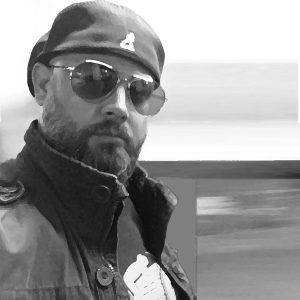 JAMES M. STORM – Director
James M. Storm is a Producer/ Director from San Diego, California.  James began filmmaking at the amazing age of six and had already achieved an impressive portfolio by the time he officially launched his Production Company in 1999.  Since then James has produced, directed, and starred in over 60 independent movies, documentaries, and gorilla films –  all self-produced by his digital film studio, J.S. Co. PRODUCTIONS.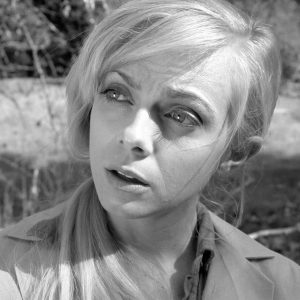 A seasoned veteran of stage and screen, Raven Lafey joined the J.S. Co. PRODUCTIONS crew in the early 2010's and quickly became the company's premiere leading lady.  Raven has starred in several J.S. Co. PRODUCTIONS flagship films including The Dark Ages Sags and the much anticipated Hive Minded.  In Meet My pet Monster, Raven shines on screen as Hannah Parker, the smart and sexy girlfriend of Matt Smith.
J.S. Co. PRODUCTIONS is proud to present Michael Owens in his debut on screen performance as Matt Smith, the clumsy yet lovable protagonist in Meet My Pet Monster.  Michael's natural acting ability and comedic timing made him the first and only casting choice for this unique character.
Sean Sprigle has worked with J.S. Co. PRODUCTIONS for over 2 decades filling many roles on set as a major head of production.  In a rare move, Sean has stepped in front of the camera this time to deliver an outstanding break out performance as the maniacal Dr. Eugene Snyder.
BJ has worked with J.S. Co. PRODUCTION behind the scenes on and off for over 2 decades before taking on a starring role as J.S. Co. PRODUCTIONS fantasy film Twilight Zone: Maiko The Obake.  Having proven himself exceptional, BJ has since starred in several major J.S. Co. PRODUCTIONS features.  A born character actor, BJ is the only cast member to star is every single film from James Storm's Magic Six films series.  In Meet My Pet Monster, BJ hysterically plays the notorious Rex Stalker, world famous monster hunter.
Marten Borg, has his B. A. in theatre, has studied with Steppenwolf Theatre Company and The Second City and Shakespeare and Company.  Marten is an actor that does his own stunts.  He has been performing live in a stunt show for the last 10 years, riding horses, jousting and fighting with medieval weapons on horseback and the ground.  He is capable of performing hand to hand fight cerograph to firing weapons.  Marten has played a range of characters on film from your post-apocalyptic survivor to your misguided vigilante, from a western outlaw to a sorcerer warlock, and an arms dealer to an everyday man that has lost it all.  In Meet My Pet Monster, Marten plays the uncharacteristically hilarious Dr. Dilbert, Dr. Snyder's loyal scientific henchman.
LARRY COPPOTELLI as the MONSTER
A long time veteran of J.S. Co. PRODUCTIONS, Larry has filled many roles on set including assistant director, actor, sound designer and film composer.  Larry also was a lead composer on scoring the all original soundtrack for the film.   Larry mastered the art of puppeteering on  the set of some of J.S. Co. PRODUCTIONS classic films including Twilight Zone: Maiko The Obake (2021), Captain Fantastic And The Magic Piano (2020) and Star Wars: Battle Zone (2019).  Larry's creature skills have made him the perfect candidate to puppeteer the " monster" in the live action scenes for the upcoming Meet My Pet Monster (2020).